Companies spend $370 billion on training globally, despite the fact that current methodologies – marked by week-long seminars and one-and-done workshops – are entirely ineffective for today's professionals and the environments they work in. These methods are tailored for a segment of the workforce that is either retired or close to retirement, while the segment that needs it the most is left in the dark.

Millennials make up the largest portion of the working population (35%), with one in five of those managing teams. Pair this with the seismic workplace shifts of 2020 and you'll see why leadership training is ripe for revolution. Professionals of all career stages are required to take a more proactive role in sharpening their leadership skills – especially soft skills – as we navigate the many challenges of remote work. So why, then, have 58% of managers never received proper leadership training?

Enter BUNCH, the world's first AI-based leadership coach. Grown from years of psychological research and interview-based findings, we created BUNCH with the vision to become the best leadership learning experience for the 21st century. In a testament to that vision, we're thrilled to announce that we've raised $3.4M in Seed funding led by M13, and are officially launching out of private beta for our users around the world.

What is BUNCH?

BUNCH is an AI-based leadership coach crafted (and tailored) for the millennial generation: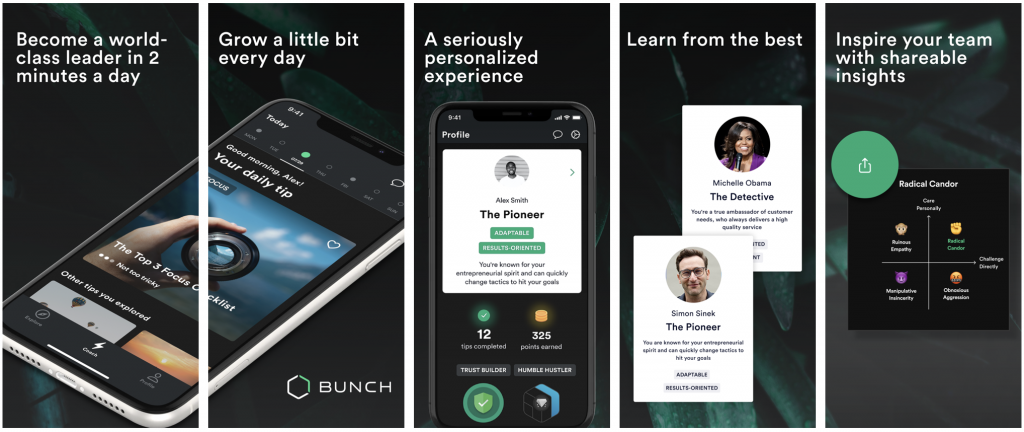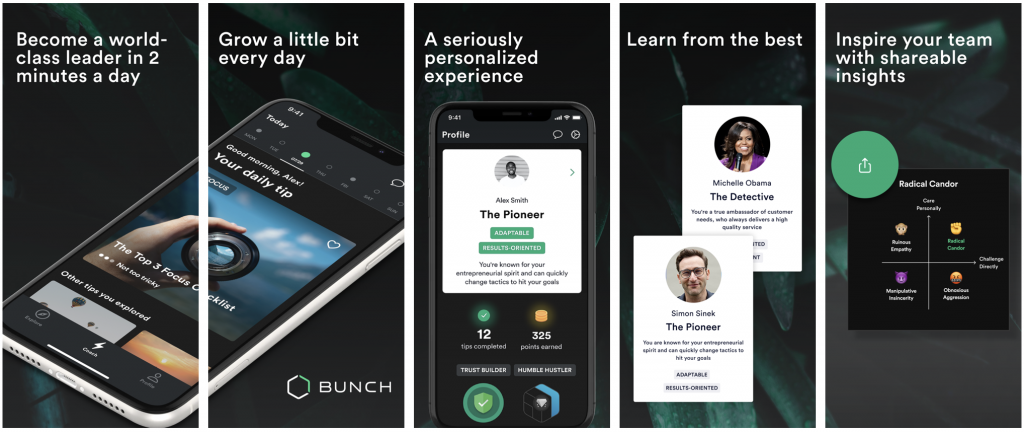 Rituals that drive results: Studies demonstrate that long-term knowledge retention is best achieved by spaced repetition – not single, long sessions. BUNCH delivers leadership advice in bite-sized chunks, requiring just 2 minutes of your time a day, for long-term impact. We deliver immediate, practical advice with opportunities to role-play and achieve skills in a gamified format. With BUNCH, leadership training is a part of your morning routine – a moment of professional mindfulness to help you tackle your day.
Recommendations grounded in science & technology: BUNCH delivers personalized and thoughtful leadership recommendations informed by research-backed psychological insights and artificial intelligence. BUNCH has developed 14 leadership profiles that correlate to the cultural framework created in collaboration with professor Charles O'Reilly of Stanford Graduate School.
Members-only leadership community: Great leaders aren't made in silos. Bunch creates the 'virtual village' for managers and aspiring managers by making it easy to share ideas, work through challenges, and exchange knowledge with others. This exclusive, members-only Slack workspace allows professionals to connect with current and aspiring leaders – sharing content inspired by "the great" and personal hacks they found along their own leadership journeys.
How to boss up with BUNCH
BUNCH is available for download in the App Store for iOS. Simply search for "Bunch coach", and download BUNCH – Daily Leadership Coach. From there, the app will guide you through a set of simple questions to identify your leadership style. In the coming months, we'll offer premium plans and a subscription option for our users.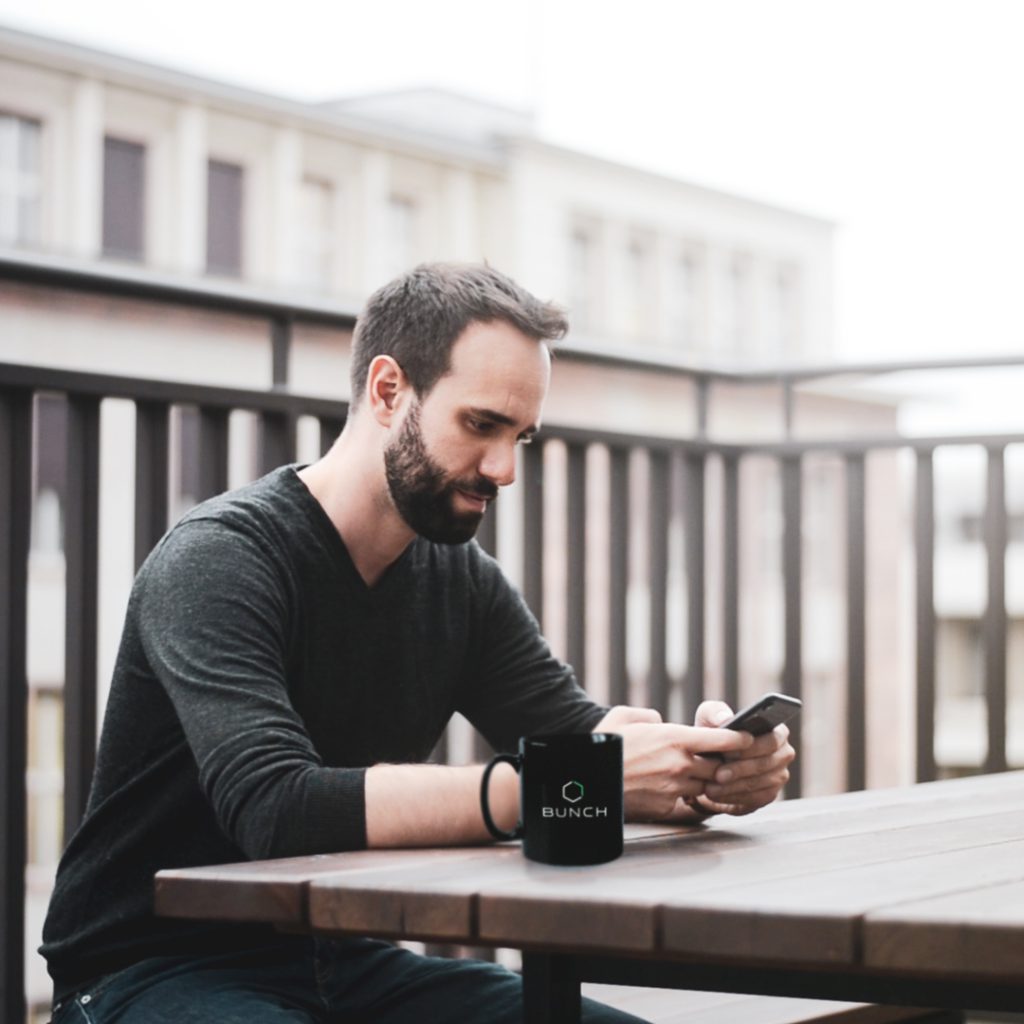 Growing every day

The past year has represented a pivotal turning point for BUNCH as we advance our mission to become the best leadership learning experience on the market: Today, we have thousands of users around the world (and growing daily) from heavyweights like Google, Salesforce, Zoom and Microsoft, and a 5-star rating in the App Store. We love taking part in our users' learning journeys, and we can't wait for the next chapter.

Interested in learning more about how you can become a better leader? Join us on November 18th for #TakeTheLead, hosted by BUNCH CEO Darja Gutnick and CGO Kurtis Morrison, featuring over a dozen renowned leaders. Register for free, here.